Sparks! Second Edition
The theme for the second edition of the Sparks! Forum was Future Technology for Health. CERN has actively pursued medical applications of its technologies since as far back as the 1970s. The tools of experimental particle physics are ubiquitous in hospitals and biomedical research. However, Sparks! goes beyond what we do here at CERN. Spanning the domains of prevention, diagnosis and treatment, the topics for this edition of Sparks! sparked new questions about the links between medical technologies and fundamental science, globalisation, accessibility, trust, ethics and more. We called on doctors, tech developers, economists, policy makers, ethicists, patient associations, medical researchers, humanitarian organisations, medical foundations, UN agencies, data specialists, climate modellers, AI developers and journalists to discuss the topics listed below – and any others that arose in the process!
Sparks! Serendipity Forum | 18 November 2022 | CERN
The Forum part of Sparks! happened behind closed doors at CERN and was an opportunity for up to 50 experts from different fields to come together to discuss the year's theme. Different sessions were organised and designed in such a way to leave space for serendipity to happen.
While the forum was not open to the public, the various discussions and sessions were consigned by a team of CERN scribes and will result in at least one published paper. You will also find insights into the Forum discussions on social media .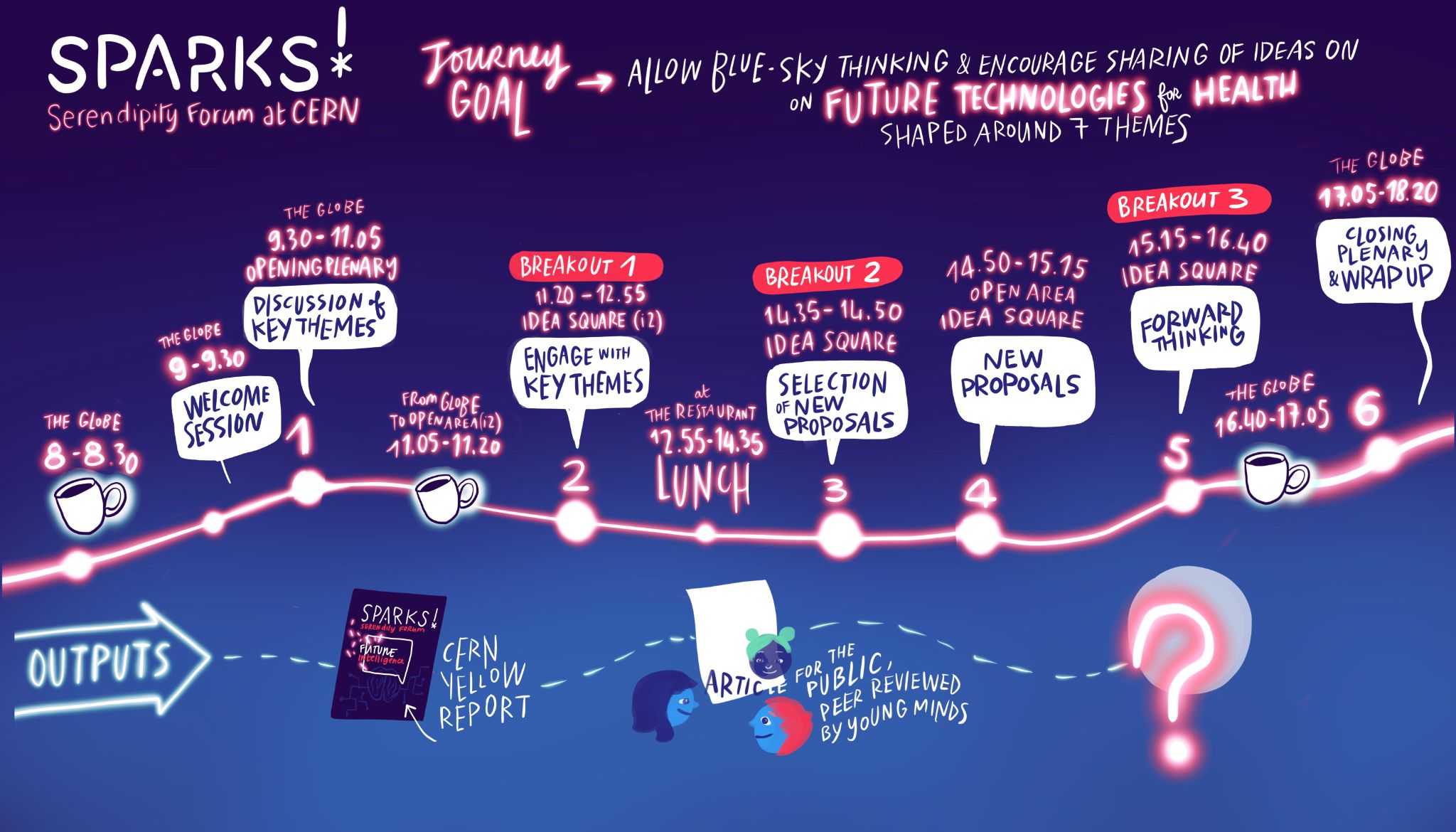 Sparks! Forum academic partner
This year, Sparks! is collaborating with the innovative Frontiers for Young Minds journal for the academic output of the forum. Find out more about the project here and under our "Partners" tab -  and look out for the article to come later on!