Forum | 17 September 2021 | 10:00 - 20:00 CET
The Sparks! Forum will be held on 17 September 2021 at CERN. It will bring together experts from diverse fields for discussions around the theme "Future Intelligence".
Discussions will be moderated by facilitators knowledgeable in collaborative methodologies and recorded by journalists. This content will inform the program of the Public Event and will be made available to the public through a summary report after the event.
Publication
Machine Learning: Science and Technology (MLST) an IOP Publishing multidisciplinary open access journal, is partnering with Sparks!, a multidisciplinary event at CERN taking place September 2021.
MLST is a journal that bridges the application of machine learning across the sciences with advances in machine learning methods and theory as motivated by physical insights.
The discussions from Sparks!, a serendipity forum on innovation, will focus on the future of artificial intelligence. The result of the two-day forum will be published in MLST as a possible roadmap/set of perspectives for conceptual advances motivated by diverse insights.
Themes of the Sparks! Forum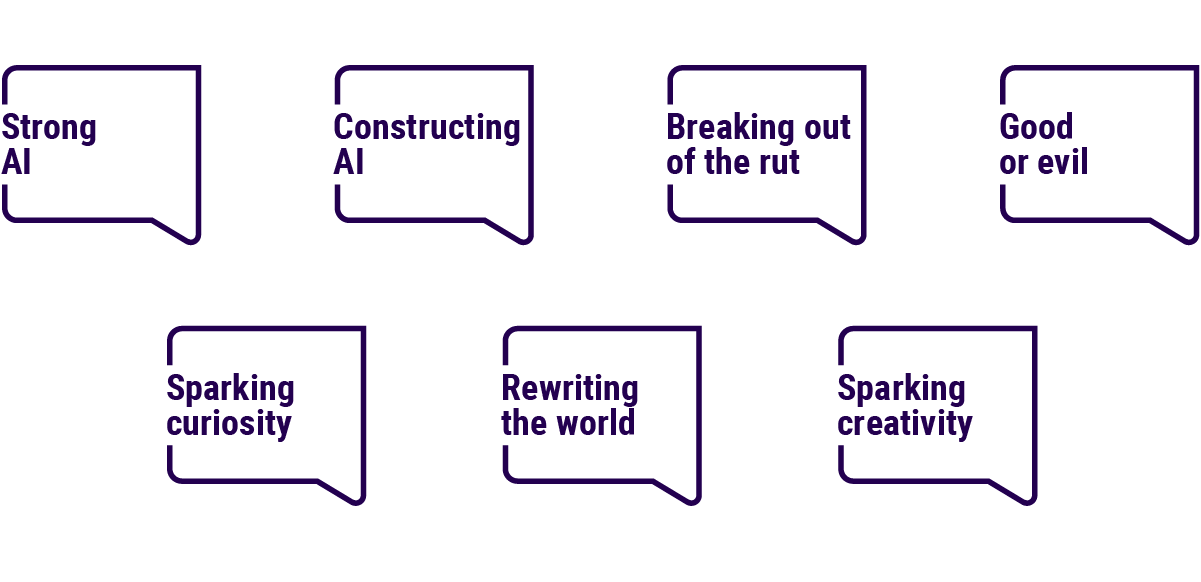 Date and time
Friday 17th September 10:00 - 20:00 CET.
Attendance
The forum will be by invitation-only. The content produced during the forum will be available for the public on this page and also on CERN social media in the months after the event.
Participants
The participants to the forum will be selected AI professionals, along with neuroscientists, psychologists, philosophers and ethics experts who work or are interested in AI. Together, they will brainstorm solutions, match problems to answers, and prepare some of the content of the second day.
A list of confirmed participants can be found here.