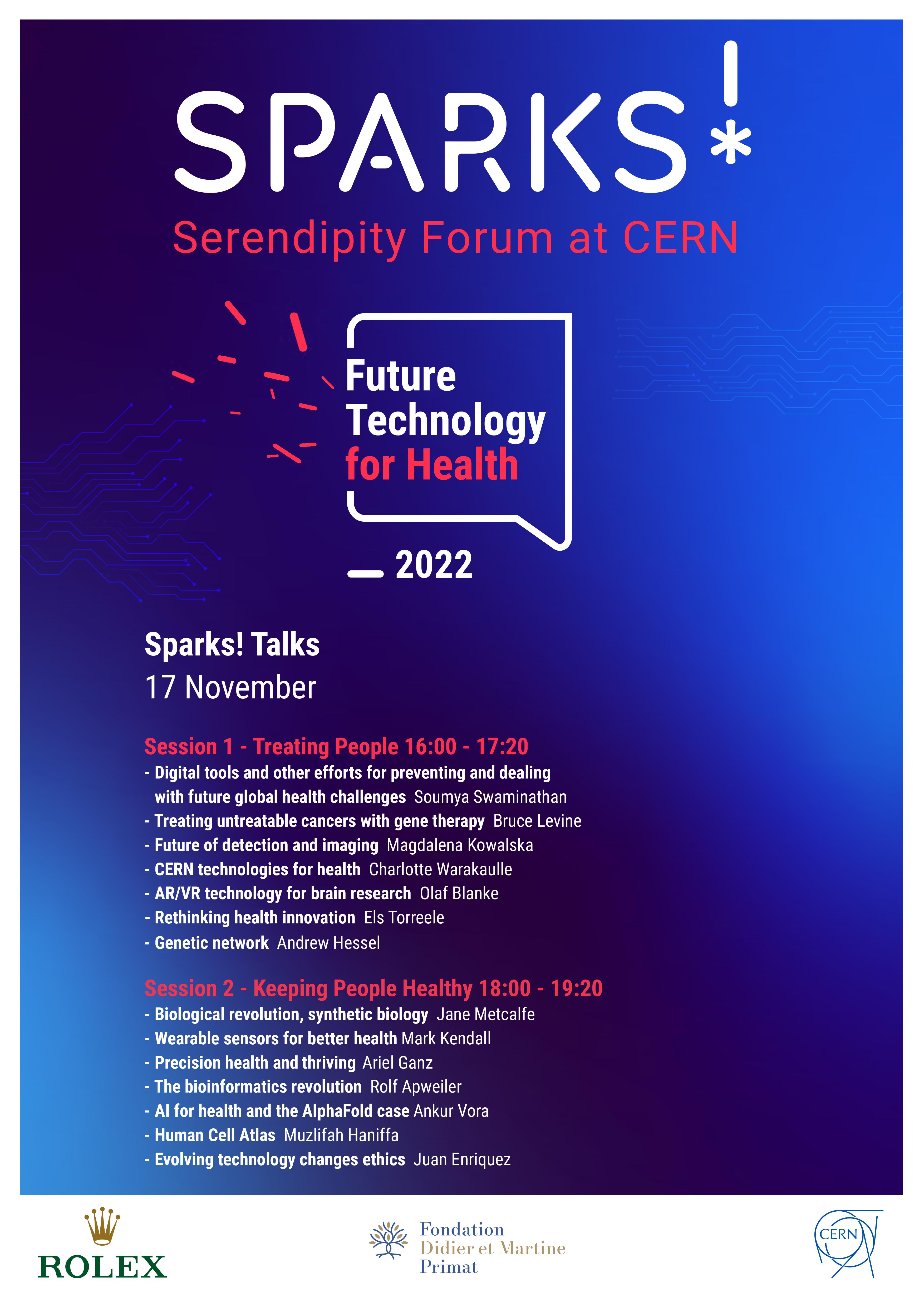 Sparks! enables those serendipituous conversations for curious minds that lead to beautiful collaborations across disciplines. In these annual events, there is a podcast grounding some of the key aspects of the topic, a series of short talks to spark ideas, and a forum to allow those ideas to be nurtured and grow together.
2nd Edition - Why Future Technology for Health?
The theme for the second edition will be Future Technology for Health. Whether in the domains of prevention, diagnosis or treatment, the topics for this edition of Sparks! will seek to ask new questions linking medical technologies to fundamental science, ethics, globalisation and more.
CERN has actively pursued medical applications of nuclear research since the 1970s, and the importance of global collaboration across the medical field has never been so pronounced. Therefore, this year we will be bringing together some of the best minds at the forefront of not only the technology and research, but also the ethical and social dimensions which we must collaborate on. In a future with more people, more pandemics, and longer life spans, it is moments such as these that are so important to stop and think deeply of how we move forward together.