Ene-Obong, Abasi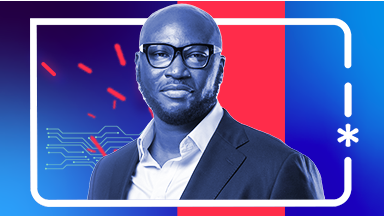 Dr. Abasi Ene-Obong is the founder and Chief Executive Officer of 54gene. 
He is a seasoned business leader with extensive experience in the US, UK and Nigerian healthcare industries. 
Dr. Ene-Obong holds a PhD in Cancer Biology from the University of London, a Masters in Human Molecular Genetics from Imperial College London, and a Master's in Business Management from Claremont Colleges, California. He also worked as a cancer researcher and published a seminal paper on pancreatic cancer immunology in the Gastroenterology Journal.
Among other notable mentions, Dr. Ene-Obong has been recognised as one of Africa's young innovators, one of Fortune's 40 under 40 most influential people in healthcare and is a Bloomberg Catalyst in recognition of his contributions towards accelerating solutions to global health problems.
54gene is a health technology company equalizing precision medicine for Africans and the global population through innovative scientific research, advanced molecular diagnostics and clinical studies.  
The company is working to ensure that Africa, a genetically diverse population, is adequately represented in drug discovery and other clinical research.